Any students who haven't picked up their sweaters from JOM, please pick them up ASAP. High School and Junior High are at High School, Elementary sweaters are at Elementary School. Thank you!

Mr. Selburg's Hardware and Operating Systems Class built a computer! How exciting, here are a few pics: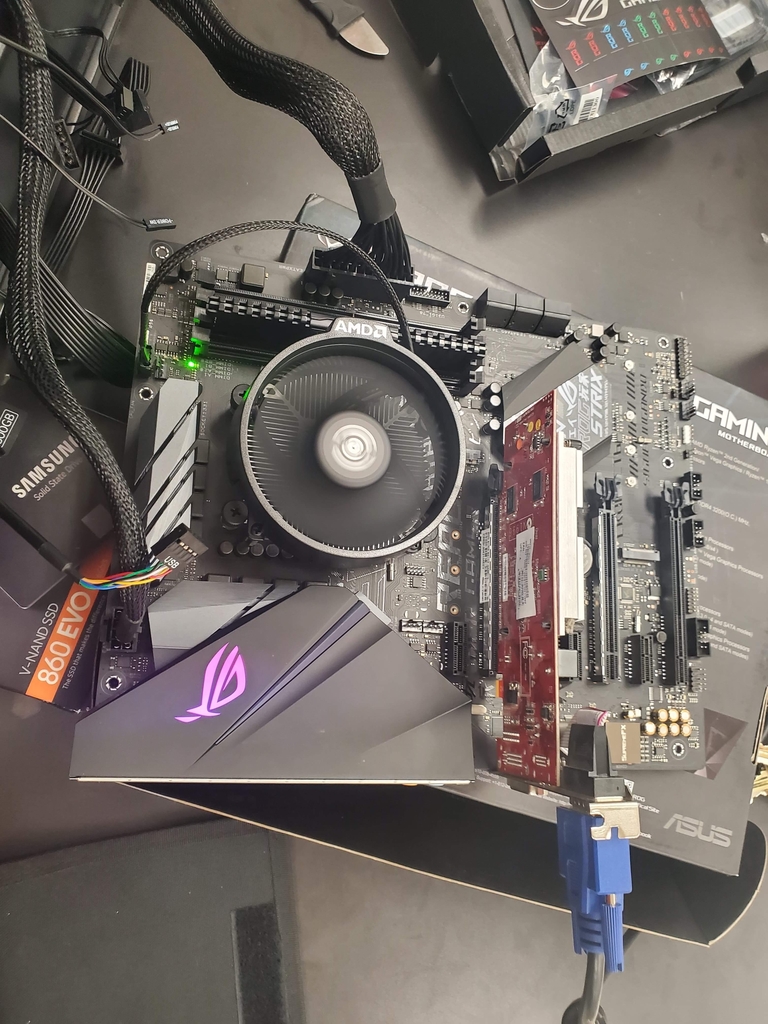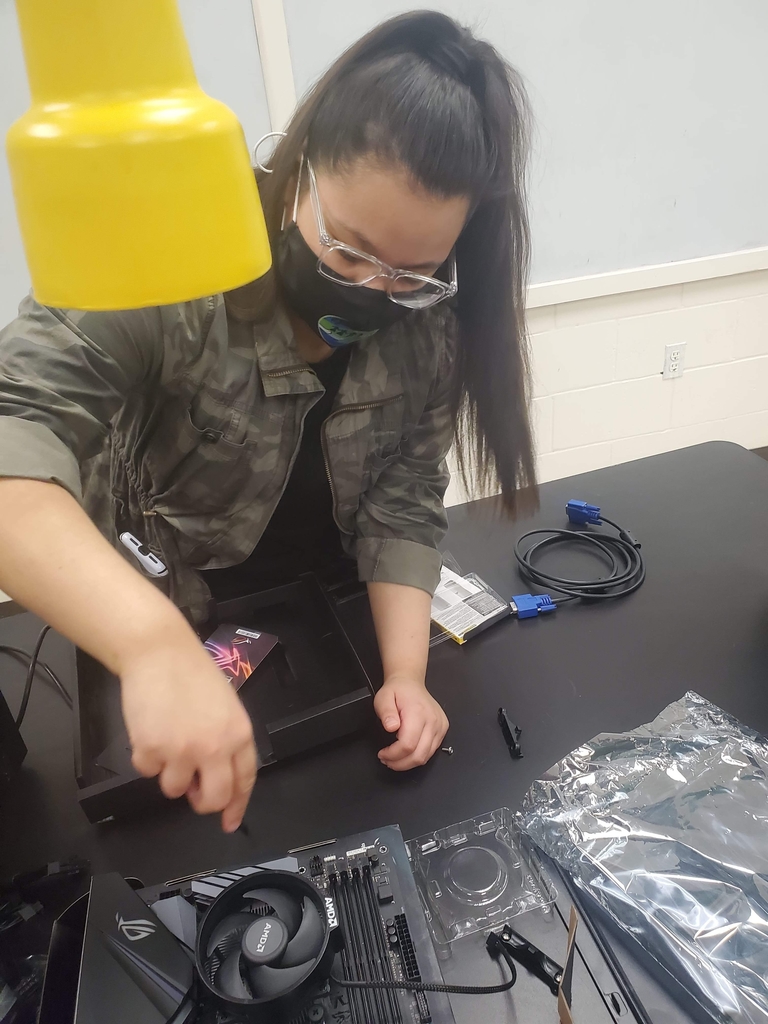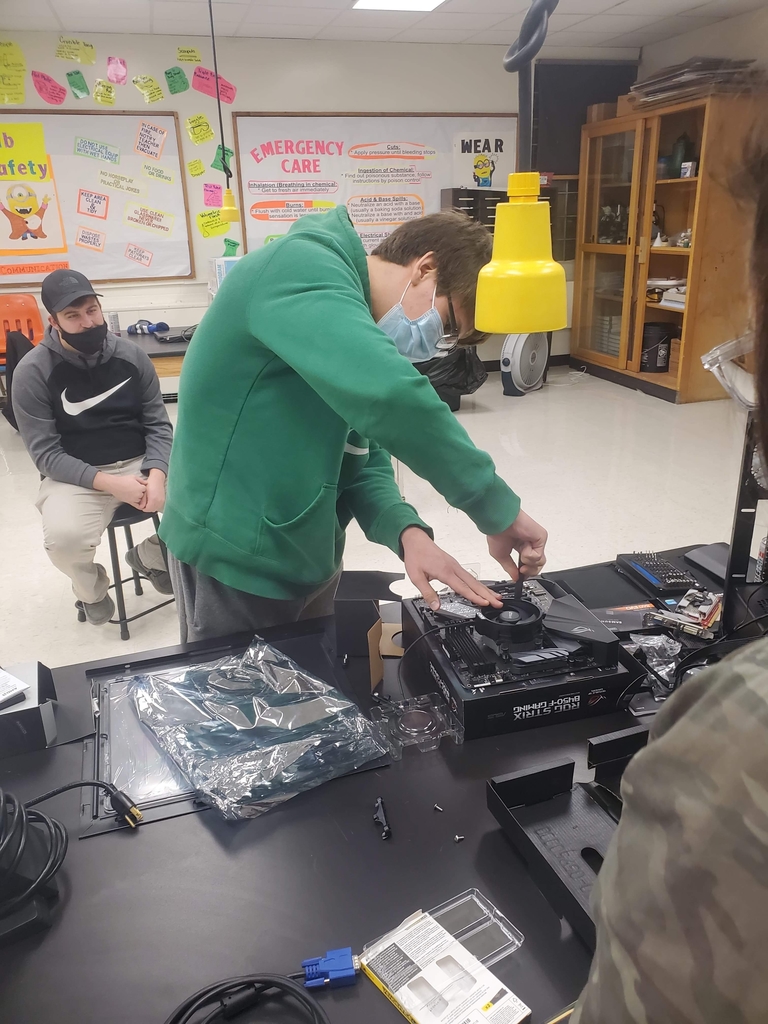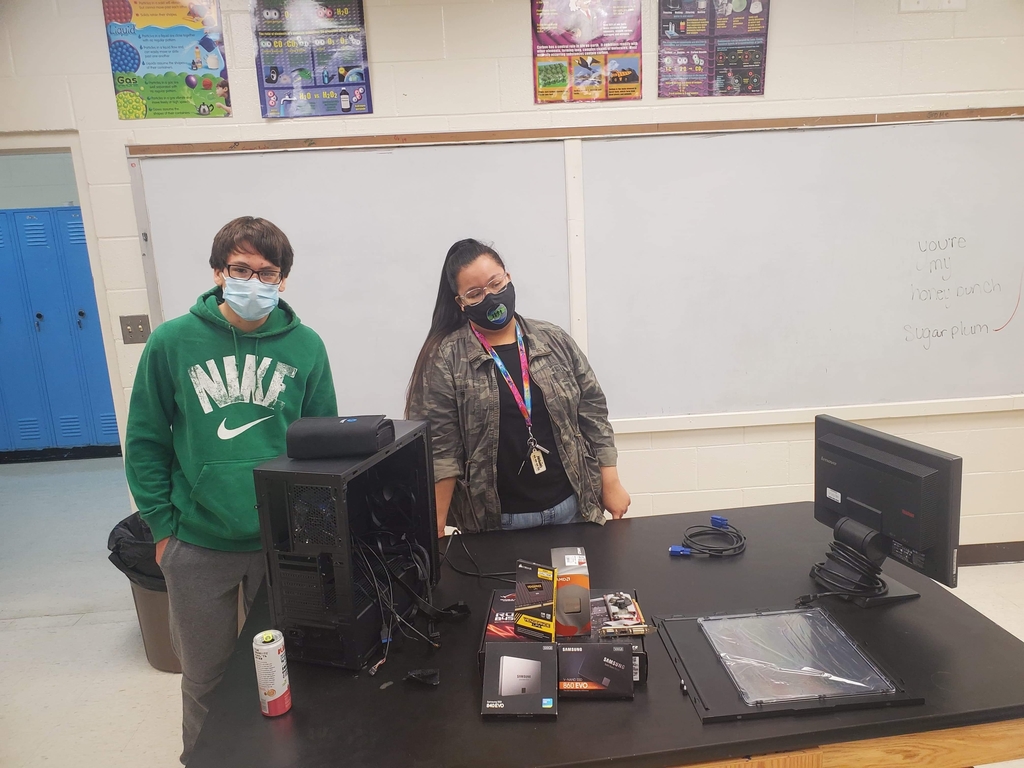 Dunseith Public School will be having our first in-person Parent/Teacher Conferences on Wednesday, February 3, 2021, from 4:00 p.m. until 7:00 p.m. Doors will be locked from 3:00 p.m. until 4:00 p.m. for teachers to have a supper break. Thank you, see you there!

Please see Parents In-Services offered through the Rolette County Extension Office: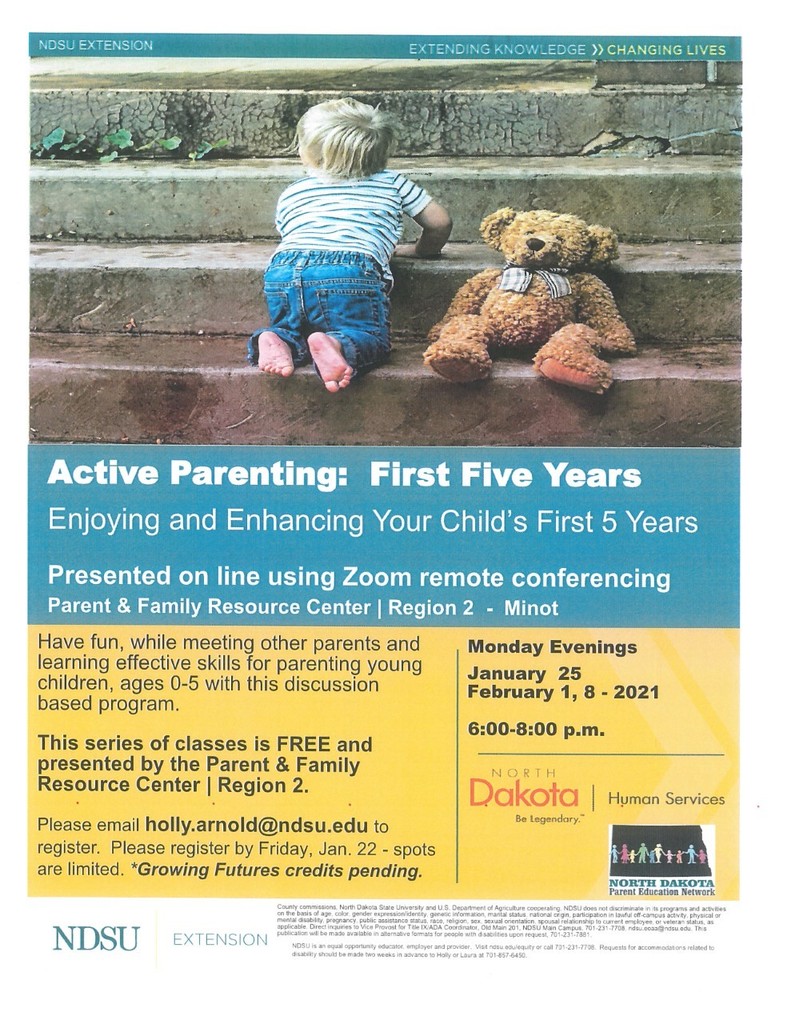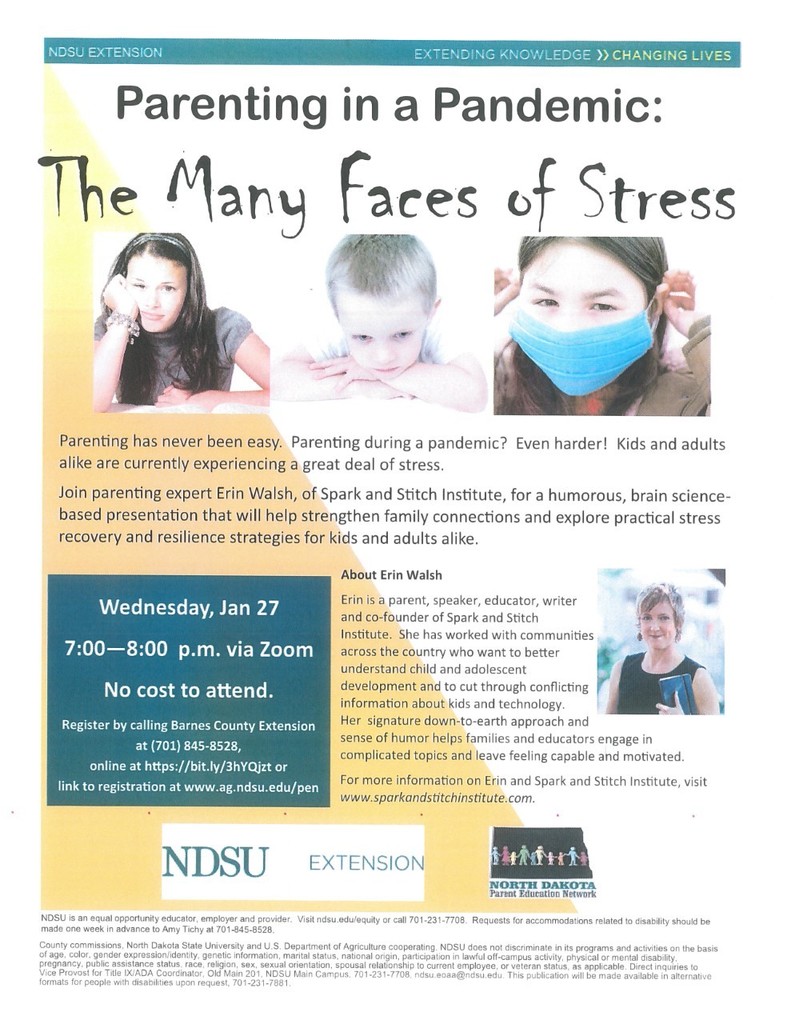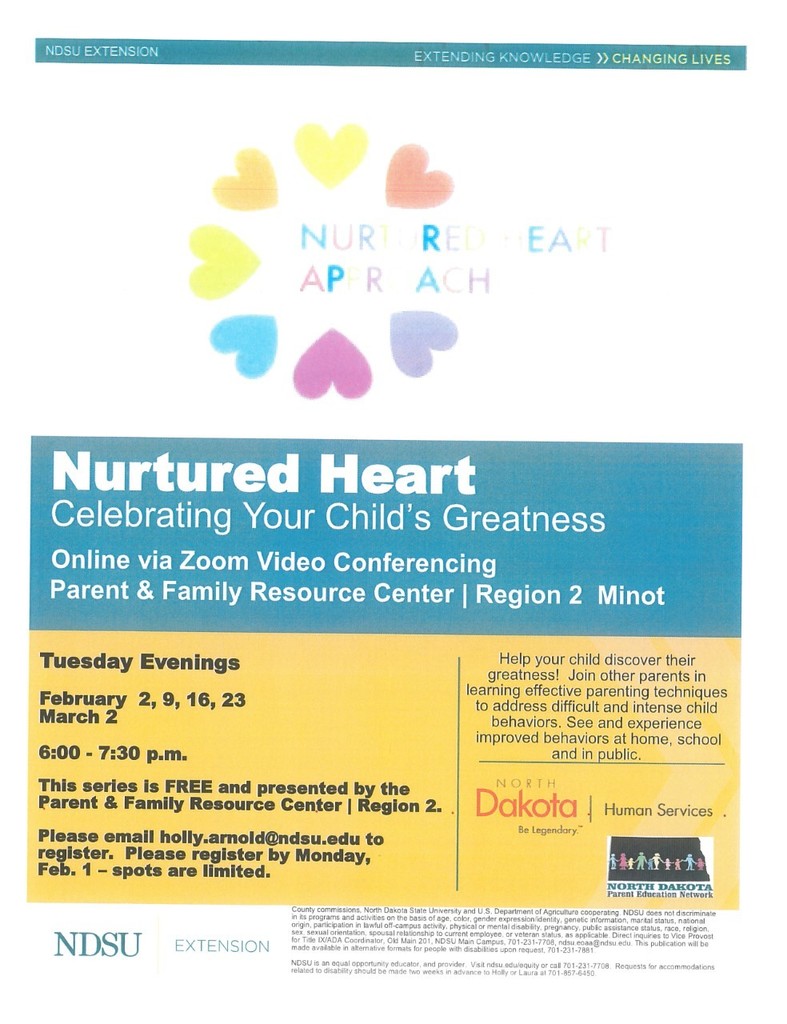 Attention Parents - Students who are doing on-line learning only for 2nd semester, you need to sign the form again for the new semester. We are giving all students/parents until February 1st to come to the school and get the form signed. Have a great day!

Attention Students & Parents, with there being no school on Monday, the school lunches will still be going out. Make sure you are coming out to get your child/children's meals as the bus drivers don't get off their buses. Thank you!

Reminder, Monday - January 18th, 2021, there will be no school for the students, this a scheduled school day off. Staff will report to work as normal, with Professional Development day scheduled. Have a great long weekend to all students!

Due to the weather the Great Plains Food Bank Distribution has been postponed from today until a further date.

Attention Students & Staff - Due to the weather and road conditions, the students will be all on-line learning today, Thursday, January 14th. Teachers, if you don't have all your stuff to teach at home, you may go to the school and conduct your class work from there. Buses and students driving to school today are just not so safe. Thank you, Mr. Sjol

Food bank will be in Dunseith, next week by the Dunseith High School..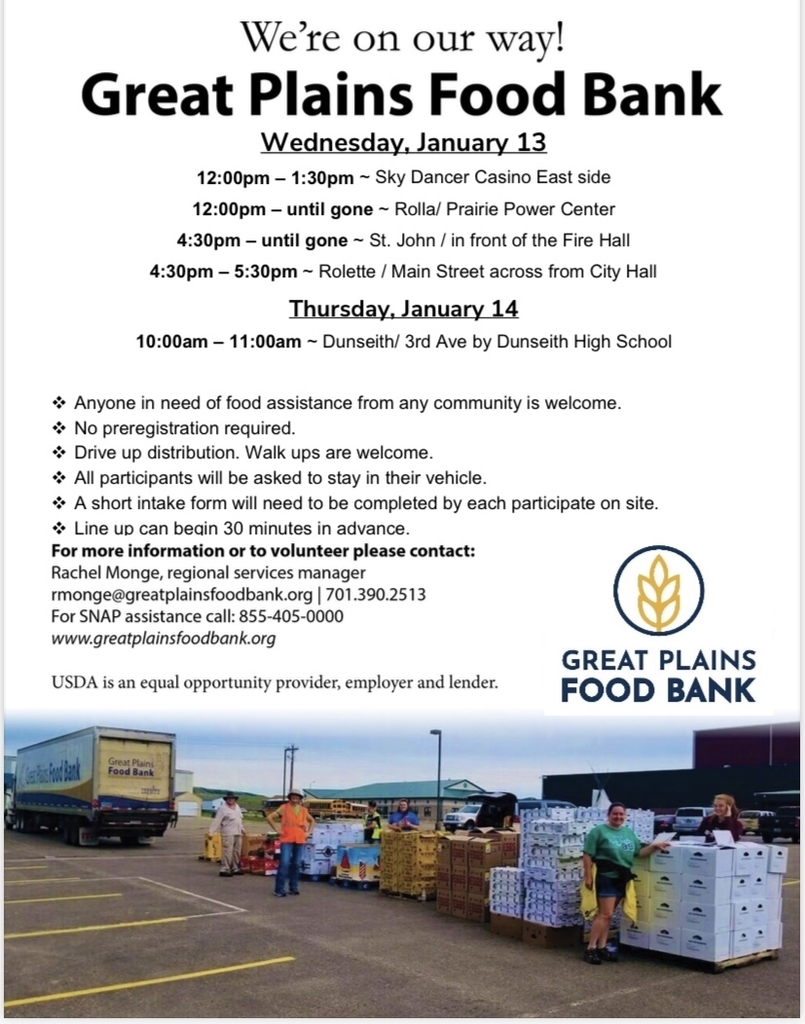 A few decisions have been made for the Class of 2021: Class Colors: Black, Blue, Silver Class Flower: White Rose


Attention Students & Parents - If you haven't picked up your sweater from J.O.M., they will be giving them out on Wednesday, January 6th from 3:00pm to 4:00pm at the Elementary School by the Kitchen doors on the south side of school. Please drive up to pick up your sweaters. Masks required with social distancing. Thank you!

Parents/Guardians: Beginning Monday, January 4, 2021, Dunseith Public School District will return to a two-day school week. This means students will receive in-person learning two days per week. Students whose guardians' last name begin with the letters "A" through "G" will come to school on Mondays and Tuesdays. Students with guardians whose last name begins with the letters "H" through "Z" will come to school on Wednesdays and Thursdays. Students should not arrive before 8 am. Buses will load at the end of the day at 3:00 pm. Your child is to bring their chrome book to school each day. Dunseith Public School District will follow all recommendations of Rolette County and State Health Departments: Temperatures will be taken before entry to the bus or building; dividers will be used in the classrooms; and social distancing will be practiced in the classrooms and on the bus. Masks are mandatory. Parents please monitor your student's health before sending them to school. If they have a fever of 100.4 degrees or higher, keep them home until they are fever-free without the use of Tylenol for twenty-four hours. If a student develops a fever or has symptoms of COVID during the school day, the student will be isolated and parents will be contacted. If contacted, parents should pick up their child as soon as possible. The student should not return to school until symptom free for twenty-four hours. Parents or guardians wishing to continue with Distance Learning, are to stop by the school and sign the consent form. Thank you, in advance, for your cooperation and letting us educate your child. Have a safe and Happy New Year and we will see you on Monday, January 4, 2021!

Good Afternoon Parents & Students, The J.O.M. Committee has purchased every student a "Dragon Hoodie" for Christmas, they will be handing these out behind the High School tomorrow, Tuesday, December 22nd from 11:00 am to 3:30 pm! Merry Christmas to all students from the J.O.M. Committee!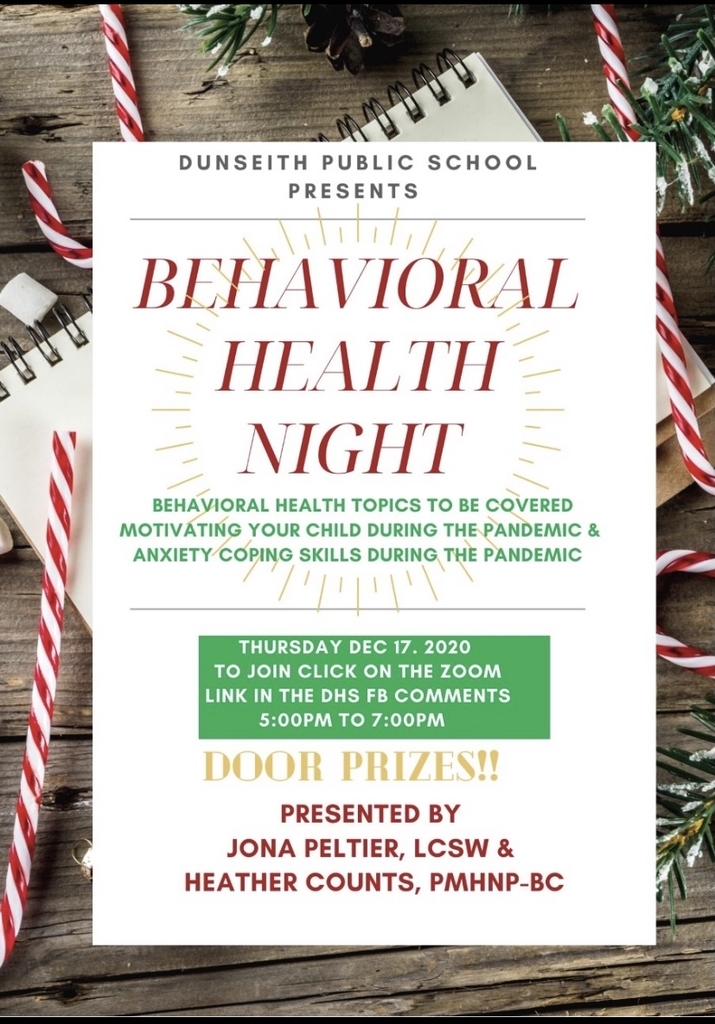 Helpful information from Jona...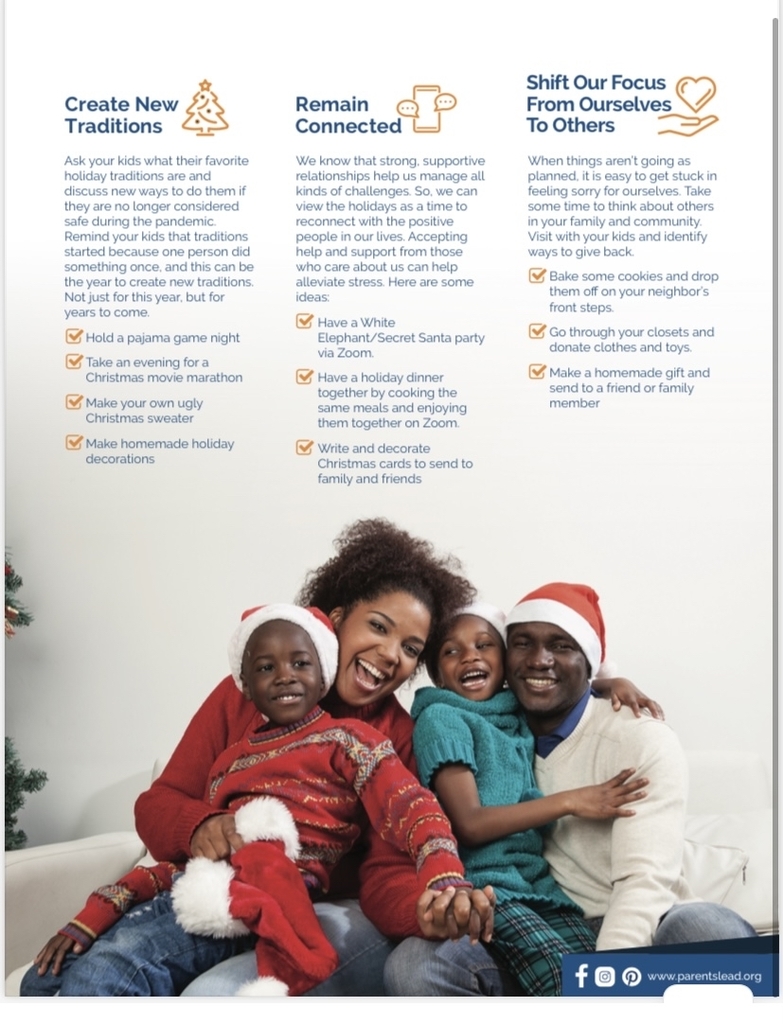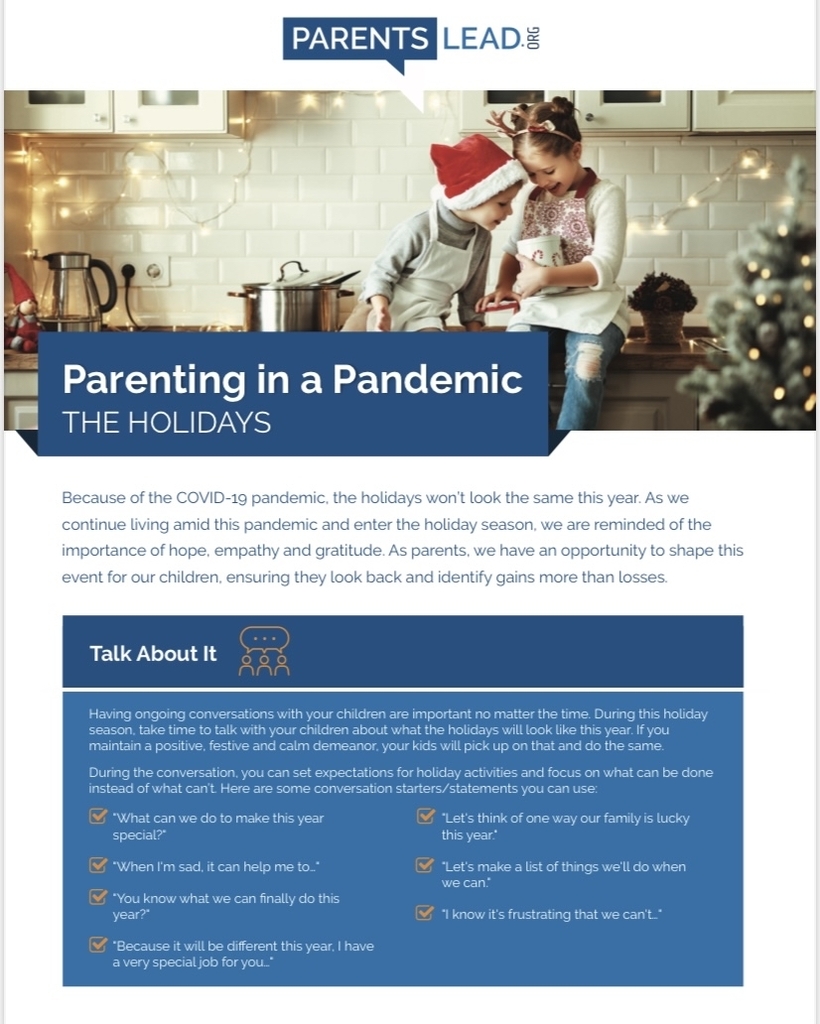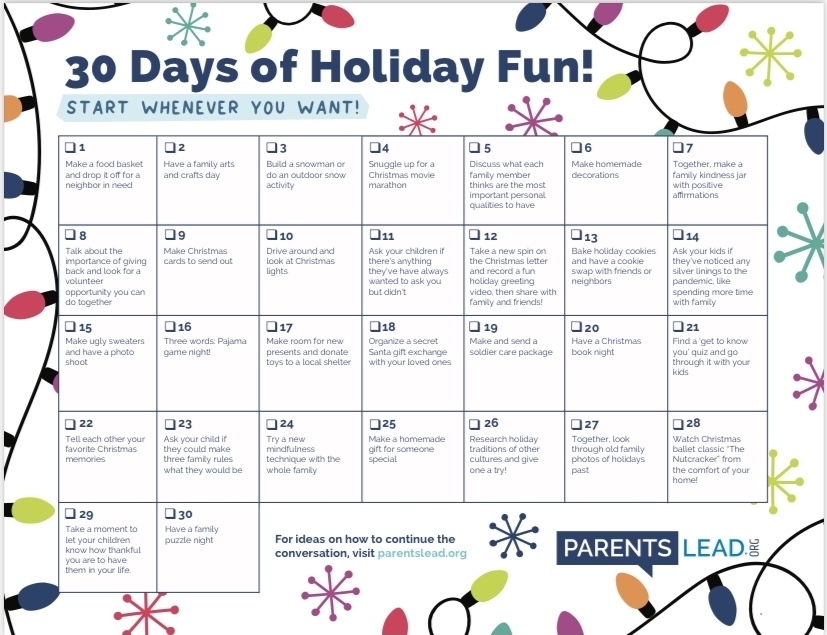 Parents & Students, The Dunseith Public School will be doing a give away to all student households, 1 box per household with the items shown below. We will be doing this Monday, December 14th, from 12:00 pm until 6:00 pm. If you can come with a box or tote to add the items to, Employees will load them into your vehicles. Social distancing and masks are required during this give away. The give away will take place in back of the High School in the shop area garage doors.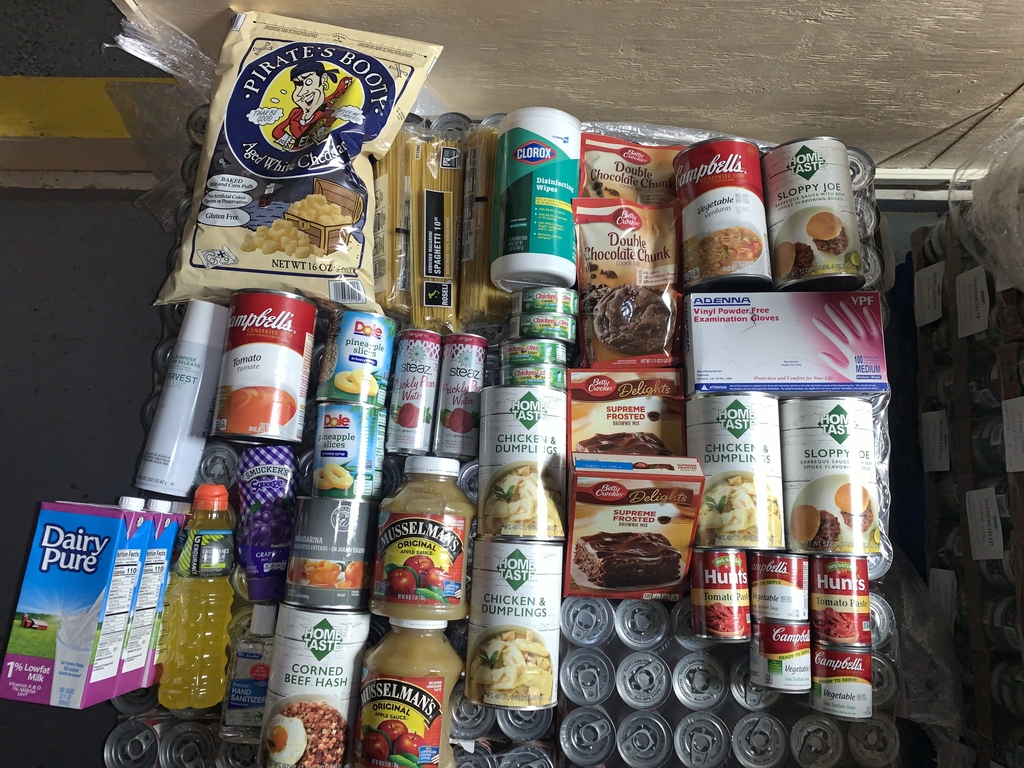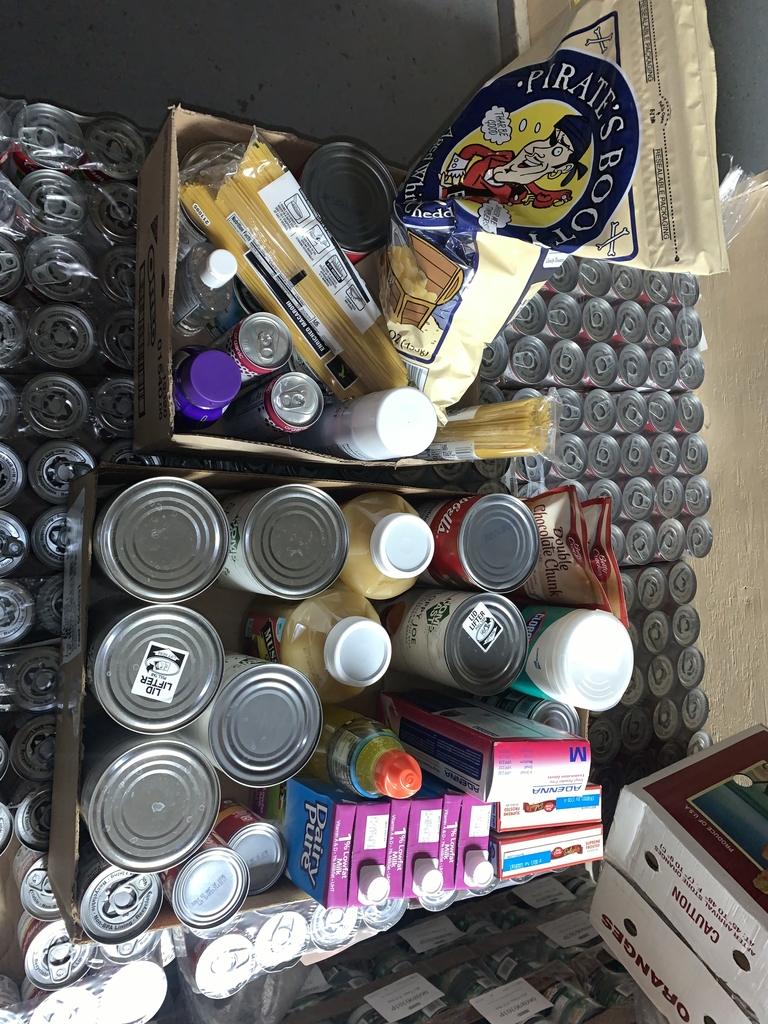 Students you can meet with Kerste or Jona!